Cancer Insurance Coverage Options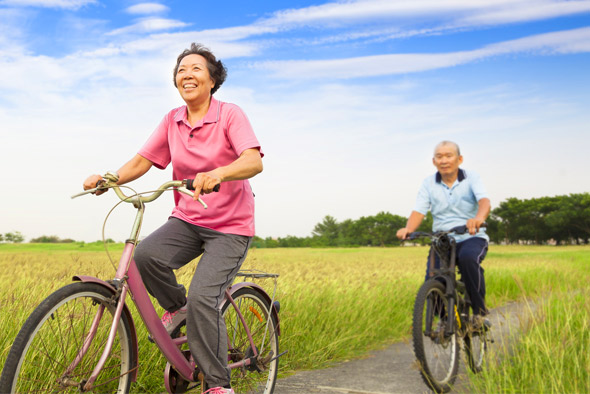 Most health insurance plans already offer coverage for cancer diagnosis and treatments. Unfortunately, they don't cover everything. With co-insurance requirements, deductibles, and co-payments, the cost of cancer treatment can create extreme financial burdens on families.
Extreme Benefits
Cancer health insurance is extremely beneficial, especially for individuals who have a family history of cancer, for this very reason. Cancer health insurance is sometimes referred to as a "specified disease" policy, although it can actually be part of a broader health insurance supplement. Cancer health insurance is provides benefits for the treatment of cancer to the insured should he or she receive such a diagnosis.
Just as with other forms of health insurance, many cancer health insurance policies will not include benefits for pre-existing illnesses that were diagnosed prior to buying the policy. However, some are more lenient and will provide coverage after a waiting period or if the cancer has been in remission for a certain number of years.
The downside of cancer health insurance policies is that they usually entail additional premiums. Sometimes they may have higher premiums compared to general health insurance policies because they pay out higher benefits as well as provide significantly more coverage. The premiums have a tendency to increase as the insured person gets older or if the total amount of claims exceeds the policy amount.
The majority of existing cancer insurance policies provide benefits for cancer treatment as well as other possibly related health care expenses. Other cancer insurance policies pay a lump sum to the customer as benefit once he or she is diagnosed with cancer.
Categories of Cancer Health Insurance
As you shop for a cancer health insurance policy, you'll find that most fall into three basic categories:
An expense incurred policy that pays for a certain amount of all possible expenses (or up to the policy's dollar limit) that the insured person might entail upon diagnosis.
An indemnity policy that has a constant dollar amount for all the benefits that are listed in the policy and is not based on every expense that is incurred.
Finally, a first diagnosis cancer policy pays a specific amount of cash upon the initial detection of the disease regardless of whether or not it is pre-existing. The company will also be liable for making payments should the cancer be diagnosed after the date of policy.
It is always recommended that you have general health insurance before you consider buying cancer health insurance or another specified disease insurance. The reason for this is that you have a higher chance of acquiring a general disease than actually being diagnosed with cancer.
Protect Yourself and Your Family
While it is true that everybody is susceptible to cancer, only about a third of the population actually is diagnosed. However, if someone in your family has already suffered from cancer, then getting cancer health insurance is even more important. Since the risk of being diagnosed is significantly higher, insurance companies encourage people with family history of cancer to purchase cancer health insurance.
This type of insurance is an important safety measure that can protect you from unexpected financial problems that your family could encounter if you are ever stricken with the disease.
The good news is that you're not alone. At eCancer Insurance, we will help you explore your all of your options and tailor a plan to suit your needs. Reach out to speak to our specialized and helpful agents to get the answers you deserve. We make a difficult time easier to understand, simpler to acquire.
33% Of All Families Deplete All or Most of Their Savings Because of a Serious Illness Get a free online personalized quote.