Carriers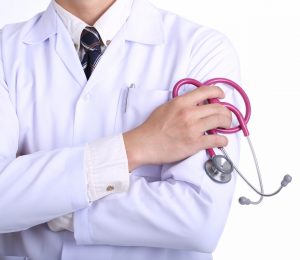 Cancer insurance company plans have increased in popularity in the past few years. The financial burdens of cancer treatment can often make the emotional and physical impact of cancer much worse. In addition to worrying about the effectiveness and toll of the treatment you need, you and your family need to consider the cost.
Know that health insurance alone is not enough, since it will not protect your finances from the extra costs that are about to be burdensome. Disability alone will not be enough since it only covers a percentage, (typically a max of 66% of your income) and might not kick in for some time such as 90 days. You are already behind by the time that comes to pass. Be it short term or long term disability it will stop at some point and will not be enough since a portion of your income is less than what a person was making and the added expenses put many into a life time saving challenge having to sell assets to keep pace.
Even if you have health insurance, cancer treatment can still put extreme pressures on your budget as well as your body. This is why more and more Americans are turning to insurance companies for specialized cancer insurance policies to supplement or complement their existing health insurance plans.
There are many different cancer insurance companies in the market today offering a variety of cancer coverage plans. The most recognized are:
Colorado Bankers Life
Now under Dearborn National Parent, a subsidiary of Health Care Service Corporation founded in 1936, this company that operates Blue Cross and Blue Shield Plans in 4 states. Approximately 13 million members in its health insurance plans, HCSC is one of the largest health insurance companies in the nation. HCSC carries the Standard and Poor's "A+" rating, a Moody's "A1″ rating and a rating of "A+" from A.M. Best.  Plans …More info
Humana update: Humana no longer sells any Cancer plans

Humana, Inc. is a New York Stock Exchange publicly traded company founded in 1961 in Kentucky as well as a Fortune 100 company that markets and administers health insurance that has recently become a critical illness carrier. With customers totaling more than eleven million, the entity is largest by revenues. If looking for a Cancer only insurance plan (as many now offer critical illness coverage for about the same premium) then CBL may be one of the best choices as Humana, sadly no longer provides Cancer plans or Critical illness coverage as of approximately Jan 2015. They provide a cash lump sum benefit insurance coverage plan that pays the insured directly upon diagnosis up to $50,000.  Humana also offers CI coverage including cancer as well…More Info
Metlife
MetLife, more commonly referred to as Metropolitan Life Insurance Company, was started in the mid to late 1800's. Within the last decade, they finally went public. MetLife is the largest of the life insurance companies in the U.S. today, exceeding three trillion dollars of life insurance alone that remains insured on the books. MetLife delivers group and individual benefit products. Their products are diverse ranging from voluntary benefits such as critical illness insurance or cancer insurance to auto, life, and financial/retirement policies. Met Life covering the if in life basically handles the group market rather than individual in terms of cancer or critical illness insurance…Details
Assurity Life
This company is headquartered in Lincoln, Nebraska. Derived from Lincoln Direct Life, Security Financial Life, and Assurity Life, this company began early as the late 1800′s. Now, they are operating today under one umbrella name, Assurity Life Insurance Company, which began after 2006.
Assurity Life is licensed in 49 states as well as the District of Columbia. They are at the top as far as financial strength and stability. One of the more sought-after products gaining recognition is the critical illness insurance product line that is also adding on a disability rider available to policyholders. This company is highly recommended and competitively priced in their market.
Aflac- American Family Life Assurance Company
Aflac, Inc. is the largest provider of supplemental insurance in the United States basically for group or employers. This company, based out of Georgia, the company was launched in 1955. Known best for payroll deduction benefits which pay cash benefits when a policyholder has a covered accident or critical type illness, they are the number one supplemental health provider in the U.S. Following closely is Allstate Workplace. Aflac has one of the largest field forces with approximate 70,000 agents in the U.S.
Aflac pioneered cancer insurance in 1958. The 2009 marked assets close to eighty-five billion dollars with more than 60 million persons worldwide. Aflac will only do a policy for cancer insurance in person with an agent that will visit you. If wish to have an agent do so please contact the Critical Illness Insurance Resource Center. The policy for cancer is a separate policy and is affordable with indemnity expense policy rather than a lump sum policy upfront to cover non med costs. Aflac covers both Japan and the United States. This company reigns as a leader in supplemental health insurance products and the voluntary benefits market for worksite benefits but not necessarily best or the 'go-to' company for individual coverage.
Aflac also offers un-reimbursed medical, dependent day care, transportation, and defined spending accounts. Comedian actor Gilbert Gottfried who has contributed over $60 million to childhood cancer research and treatment portrayed the duck's voice til early to mid 2011. Review these policies pros and cons with the 'resource center' to see if this plan fits your needs.
Conseco/Washington National
Conseco was the old Security Life of Indiana and is a financial services organization. Conseco's insurance has offerings of a limited specialized market life policy, annuity, and supplemental health insurance covering more than four million insureds across the U.S.  Conseco is ranked at about halfway from the top of the Fortune 1000 list and generated sales revenue of $4.5 billion in 2007. They are also the parent company to well known companies such as Bankers Life and Casualty, Colonial Penn, and now marketing under their recent acquisition of Washington National.
United American
Company focused primarily on the medicare supplement market and one of the very first companies to do so. The market now includes other ancillary products such as a critical illness plan. The policy must be done in person same as Aflac opposed to most other carriers which can be done electronically online or over phone. Find out more on United American or request for an agent contact the Critical Illness Insurance Resource Center.
Mutual of Omaha
Arguably one of the best insurance companies around and a household name. The company based in Omaha has been around since 1909 with annual revenues of about 4 billion. Mutual of Omaha's Wild kingdom  on TV branded the company in 1963. Mutual of Omaha ran the series till 1988.
The company is a solid financial entity and offers many products to the individual and group markets alike. They are one of the only carriers offering cancer and critical illness insurance products with an "A+" rating by AM Best. Lump sum benefit for cancer is a popular product and one of the most competitive while covering MS in addition to heart attack and stroke (critical illness insurance). More on Mutual of Omaha and quotes can be found by going to site at National enrollment at Mutual of Omaha page Criticalillnesspolicies.com/insurance-carriers/mutual-of-omaha/
Assurant
One of the oldest and first of insurance companies to roll out of the 1890's. Under the name of 'Assurant Health' til recent was familiarized through either Time insurance or John Alden and has billions in revenues and over 10,000 employees. Assurant Critical illness insurance is encompassing of cancer as well as the other major diseases but should be purchased as a standalone if available as with any critical illness or cancer insurance policy (separate from major medial and not as a rider).
United Healthcare
Rebranded in 1998 and the nations largest individual health insurance market share. A well established and branded insurance carrier with a high rating primarily focusing on the comprehensive health insurance product line has newly introduced within the last few years a product reaching to the individual ancillary product market need. United Healthcare has a solid rating and is a strong name as most are familiar through coverage in the group markets as well. Roll-out of the cancer insurance was included under it's critical illness product that was launched in Ohio and two other states and growing from there. In the group market it is considered to be called a worksite or 'specialty benefits'.
Allstate
Allstate primarily focuses on car or auto and not cancer insurance but in the arena of the employer group model. Began in 1931 as part of Sears and Roebuck Company, and then completely separated in '93. For the last several years they have branded themselves as the good hands people or "Your in good hands with Allstate". Started in Chicago and now based in Northbrook Illinois the carrier began with the idea to sell auto coverage through the mail. Now advanced they have multiple call centers and many exclusive agents marketing their products which today have advanced into other supplemental products.
Choosing a Company
Yes, there are others and there are more surfacing each day competing to meet the demand for cancer insurance. Essentially, there are two types of cancer policies: cash up front or cash cancer lump sum and a per diem or per procedure type of policy. While reviewing your options, you have to be very careful to consider and choose which insurer would best fit your needs and your budget. Everybody with a history of cancer in his or her family will benefit from a plan. Again, it is important to stress that you need to make sure that you find a policy that fits your particular situation.
In addition, you should note that while the companies above are listed for coverage, there are typically two types of coverage: critical illness insurance and cancer insurance. One is self-explanatory and usually less expensive since the difference between the two policies is that the former covers much more than cancer alone. Critical illness should be a first choice however, since you can lock in your premiums as long as you keep the policy for most carriers and the younger you are the less expensive it will be. In addition, it covers many more condition and diseases that are just as debilitating and you will be thankful for later. If you are young enough, cancer insurance may be suiting your needs and the price may fit your budget best. You will not notice much difference in the cost since young people are less likely to get strokes and such. One entering your thirties it will be more apparent why to get more than just the big C policy. Consult with a counselor to discuss your options and to determine which cancer insurance policy and carrier is best for you in your geographic location.
Each person has unique insurance needs. Therefore, it is important for you to consider the different factors which could affect your decision when choosing the right cancer insurance company. Among the many factors, one of the most important aspects to consider is the insurance company's rank in the National Underwriters list.
This list shows the rank of different companies depending on the amount of paid premiums, the assets, as well as the amount of claims that already have been paid. This is important to consider because it would give you the confidence to trust that the company is strong enough to last, ensuring that you would receive the benefits to which you are entitled.
A.M. Best is another rating service that you can use to review the reputation and stability of a company. A.M. Best is a recognized rating company in the insurance industry. Ideally, the company should have a rating of "A" or higher with this rating system. This rating is the standard for most of the international market's companies and shows that the cancer insurance company is stable and able to cover their obligations.
You should also look into the rate increases of a cancer insurance company. Make sure that the company's rate is stable and that it would not increase rapidly. An increase in the rate would enhance your risk of being unable to pay for your insurance policy.
Lastly, make sure that you would be able to build a good relationship with the representative or agent of the company. It is important that you would be able to build trust with your insurance agent since you would share personal information with them. Moreover, they have the power to modify your insurance plan making them the key person for your cancer insurance.
As you look at different cancer insurance companies, remember the pointers mentioned above so that you will choose the best company to safeguard you and your family.
The good news is that you are not alone. We can help you explore your options and tailor a plan best meets you and or your family needs. Simply fill out the form above to get a quote or call us now at 561-210-5822 and speak with our experienced and helpful cancer insurance experts to get the answers you deserve. Simple, sound advice, from start to underwriting.
33% Of All Families Deplete All or Most of Their Savings Because of a Serious Illness Get a free online personalized quote.