Cancer Prevention and Cancer Insurance Tips
Malignant neoplasm or cancer ranks number two in the top 10 causes of death in 2009, next to heart disease.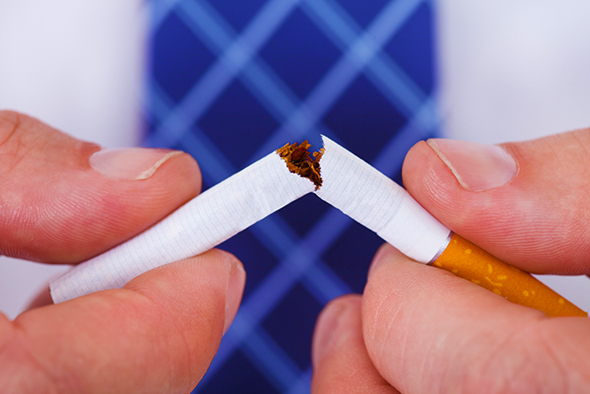 However, cancer is also a disease that can often be prevented, and here are some recommended tips you can follow in order to lessen the risks of developing a life-threatening cancer:
Eliminate tobacco use. Smoking tobacco has been associated with many types of cancer that affect the pancreas, bladder, cervix, kidney, esophagus, mouth, lip, throat, larynx, etc. Getting rid of tobacco is not just for smokers. Exposure to tobacco smoke may also develop lung cancer, even for non-smokers.
Follow a healthy diet. According to the American Cancer Society, a diet of more plant-based food reduces the risk of cancer of the stomach, lung, colon, and esophagus. This diet includes five or more servings each day of fruits or vegetables, and whole grains and beans. You should also decrease your intake of high-calorie foods and replace it with plant-based foods to sustain or lower your body weight.
Monitor your alcohol intake. Your alcohol intake and age have a direct relationship to your risk of getting cancer. The more frequently you drink alcohol, the higher is your risk for developing cancer.
Exercise regularly. A regular exercise regimen is a perfect match to a healthy diet in not only lowering our weight to recommended levels; it also lowers our chances of developing cancer. In particular, obesity exposes us to higher risk of cancer of the uterus, stomach, kidney, esophagus, and colon. Exercise need not be strenuous. A simple 30-minute jog or brisk walking every other day, combined with a balanced diet, is often enough to start burning excess fat and shedding those extra pounds.
Lower sun exposure. Although sun light actually helps our skin, too much sun is the most common cause of skin cancer. The challenge is to find a balance and use protection. Physicians recommend that you always wear sunscreen if you'll be out in the sun for a prolonged period of time.
Get your vaccine shots. Some cancers—as well as diseases that can lead to cancer—can be prevented with proper immunization. For instance, the Human Papillomavirus (HPV) has been linked to cervical cancer, while Hepatitis B has been known to lead to liver cancer. There are already available adult vaccines to prevent both Hepatitis B and HPV.
Schedule annual checkups. Early detection is key to treating cancer, as well as in preventing it from developing into something more serious. Regular check-ups may not prevent you from getting cancer but it will help you discover symptoms at an earlier stage, which will give you more treatment options—and time.
Practice safe sex. Having multiple partners and using unhygienic contraceptives may increase your risk of getting cancer. Viruses and infections like HPV, Human immunodeficiency virus (HIV), Hepatitis B and C are some of the diseases that may lead to cancers of the anus, penis, cervix, throat, vulva and vagina.
Obtain the right insurance coverage. The high cost of treating cancer can create tremendous difficulties for most individuals, even those with health insurance. In addition to regular health insurance coverage, consider getting a critical illness or cancer life insurance policy. A critical illness insurance policy will compensate you with lump sum benefit once you are diagnosed with critical illness like cancer.
Cancer is serious business. The good news is that you're not alone.
At eCancer Insurance, we can help you explore your best options and tailor a plan to meet your needs. Call us with no more delay and speak to an experienced and helpful staff member to get the appropriate plan in place.
33% Of All Families Deplete All or Most of Their Savings Because of a Serious Illness Get a free online personalized quote.